The newest
Rivanor Masterpiece
The most exclusive cigar cutter in the world
We create the most extraordinary luxury masterpieces for true enthusiasts.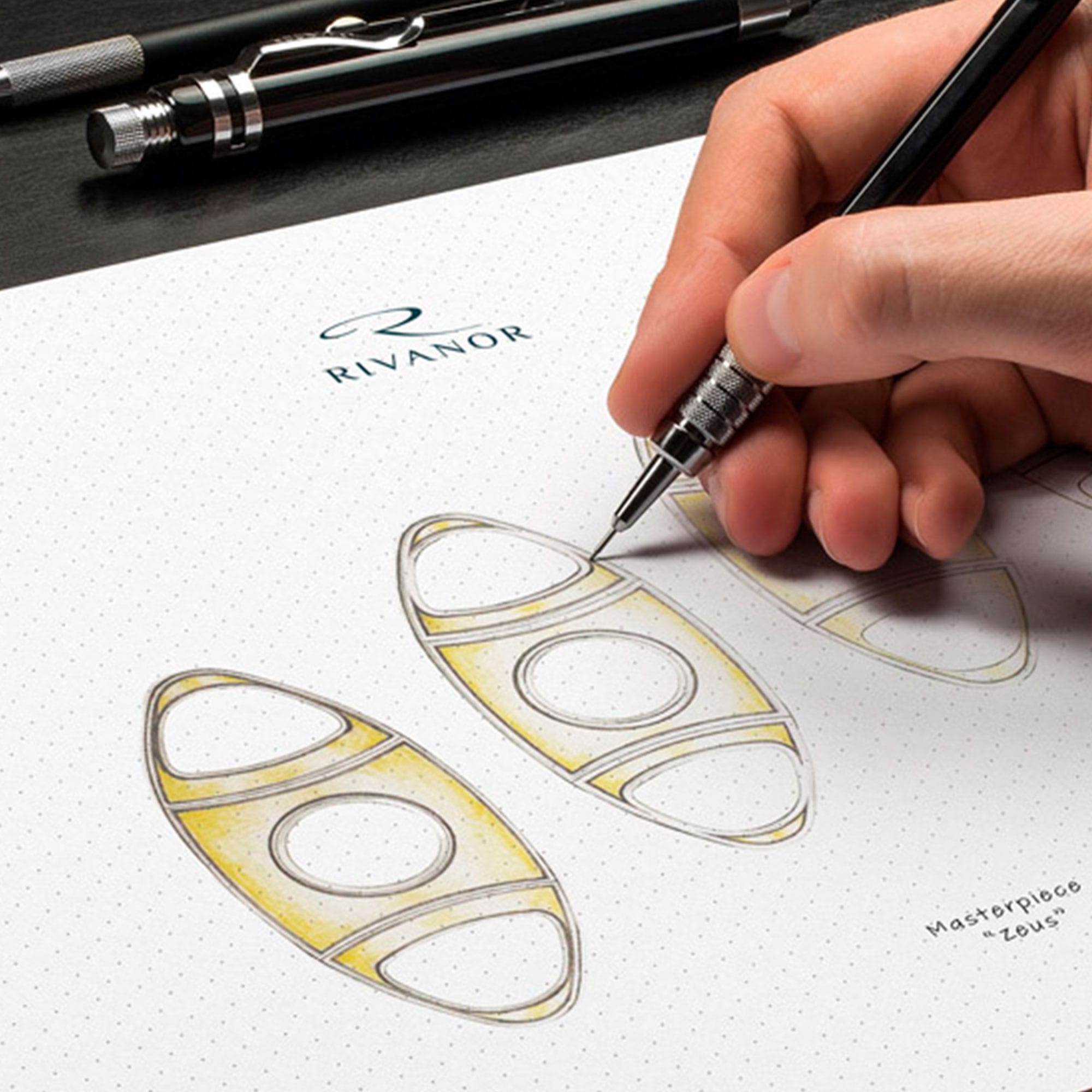 Unique
Designed and constructed as one of a kind. Made by master craftsmen in Switzerland.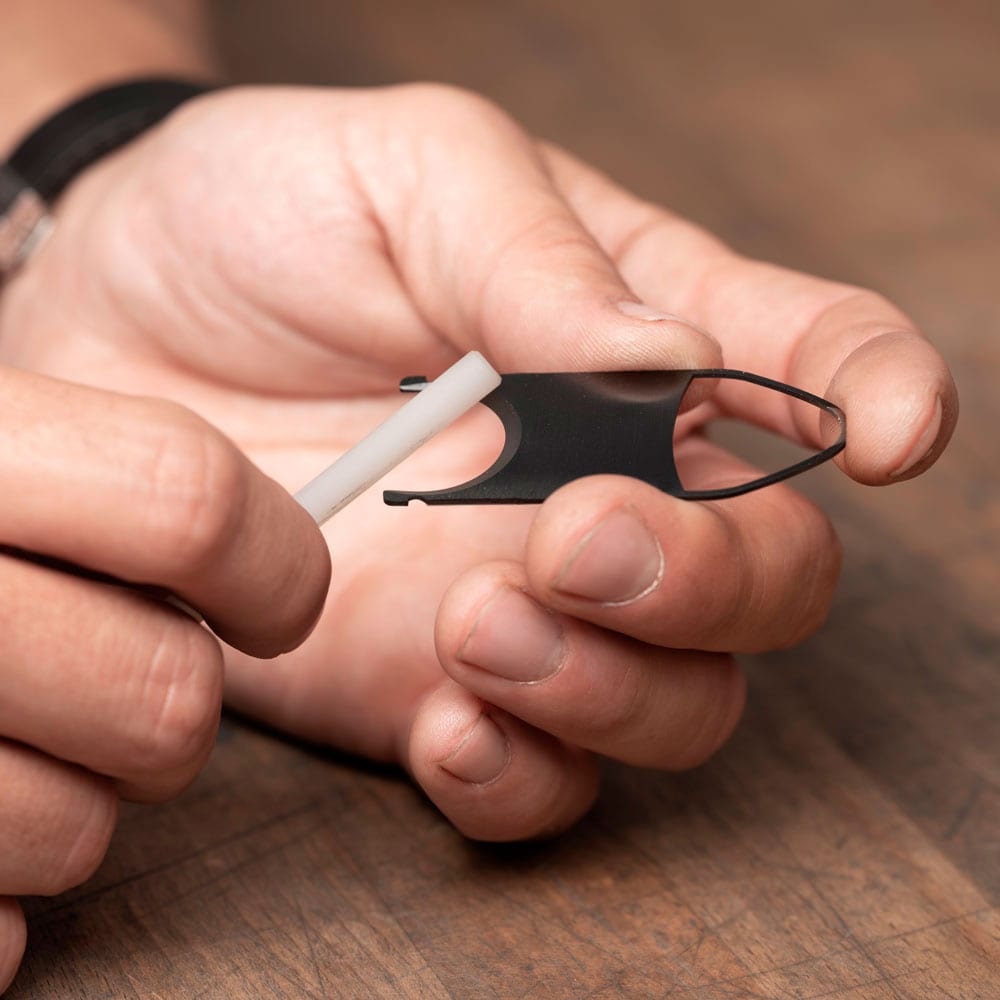 Perfect in every detail
A result that meets the highest standards of quality, functionality and aesthetics.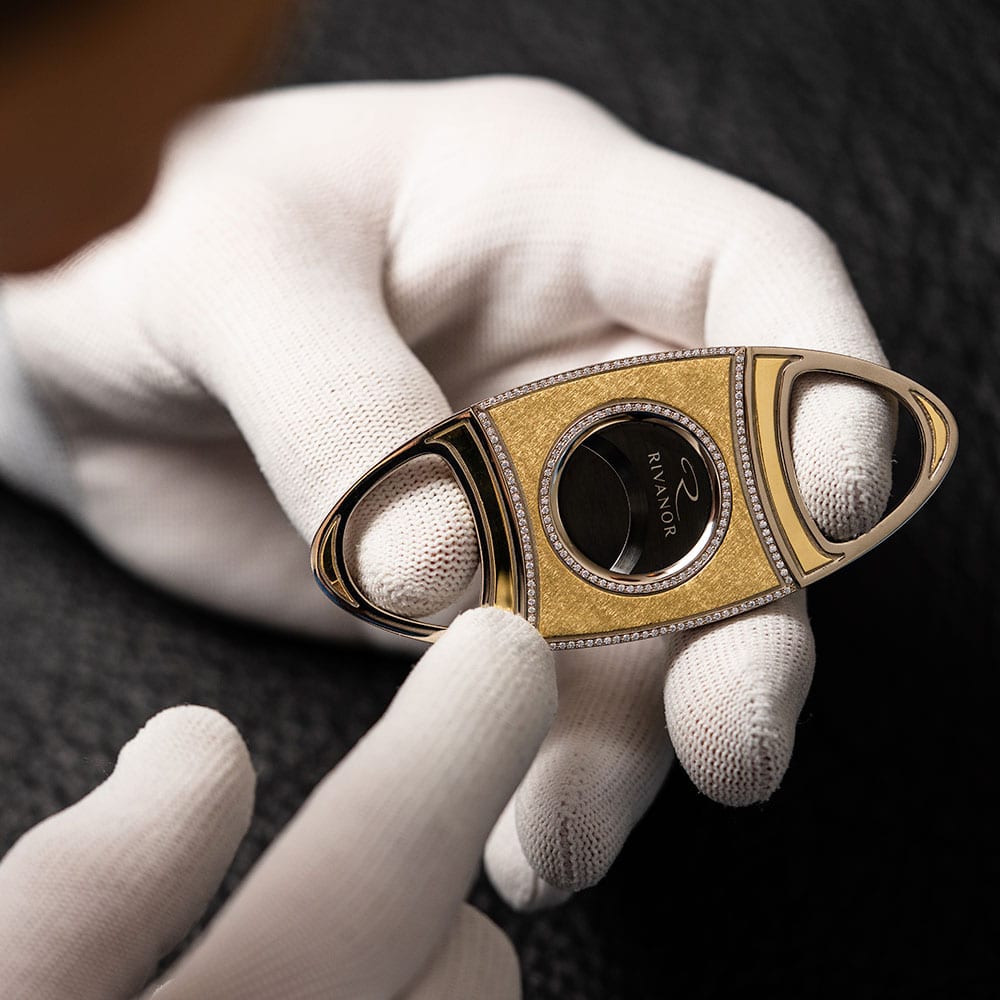 Made of the finest materials
The perfect combination of the most precious materials as an expression of true style.
Rivanor Masterpiece «Zeus»
Made for a true aficionado
The owner of the Rivanor Masterpiece Zeus is a stylish gentleman with a great fondness for cigars. His walk-in humidor on the private estate – full of exquisite cigars from the most diverse corners and manufactories of the world – make every aficionado's heart beat faster. "The art of cigar making is like a symphony; the perfect interplay of knowledge, skill and passion", says the unmistakable luxury enthusiast as he closely examines one of his rolled treasures. But in order to truly express his passion, something very special, unique and magnificent was still missing…
The most exclusive cigar cutter in the world.
Made of solid gold
Designed by hand, the construction is made entirely of a high quality solid 750 gold alloy. Mechanical components are made of the finest stainless steel.
Handmade in Switzerland
Precision blades made of the best stainless steel
The blade parts made of hardened blade steel have optimum wear and friction properties. Cutting width and cutting angle are perfectly matched.
Handmade in Switzerland
200 Diamonds
While selectively polished and matte-cut gold surfaces harmonize perfectly, 200 brilliant-cut diamonds complete the unique appearance.
Top wesselton / vvs

Our passion for the extraordinary
Each Rivanor Masterpiece is as unique as its owner
The name «Rivanor» stands for the most extraordinary luxury creations in the world. Fascinated by the countless possibilities, we break boundaries, strive for perfection and always try to achieve the impossible. To do this, we gather expert knowledge from all over the world, let only special talents work on our creations and use only the finest materials. Because every Rivanor Masterpiece must be worthy of being called one.